Casale Tuscania (VT)
In the rolling hills of the Bassa Maremma of Lazio, in the locality of Poggio Martino, just a few kilometres from the sea, lakes and thermal springs, you find Lino Miele's private residence "il Casale" (The Country House).
It is in this peaceful and beautiful spot Lino resides and restores his energy, when not travelling around the world giving workshops.
Over the last few years, Casale has also become a centre for Astanga Yoga, where Lino himself or teachers from the Astanga Yoga Research Institute, Roma, give workshops.
The Astanga Yoga workshops are suitable for beginners, primary, intermediate and advanced "A", this will offer an opportunity to intensify your practice. Remember to bring a yoga mat.

Dates 2018

From March 31 To April 02, 280 Euro

From July 29 To August 18
The price for one week is 630 Euro - 2 weeks 1.200 Euro - 3 weeks 1.800 Euro.

Tuition fee includes accomodation, vegetable food and yoga.
Arrival day is on saturday afternoon, ready to start the practice sunday morning. Departure is on saturday after breakfast.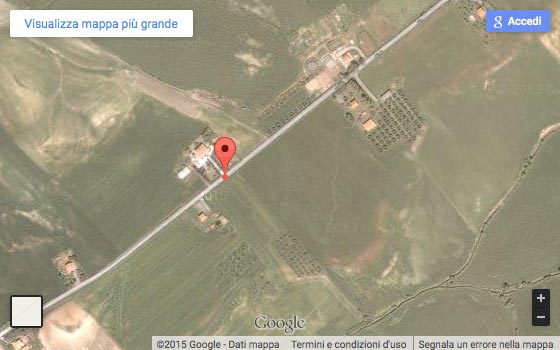 Address:
Via Di Poggio Martino, 8 - TUSCANIA (VT) - Phone 3275751897

How to find "Casale"
From Rome take Rome-Civitavecchia highway and exit to Grosseto and continue on Aurelia state highway until Montalto di Castro/Canino exit.
From Livorno take Aurelia state higway until Montalto di Castro/Canino exit.
After Montalto di Castro continue to Tuscania. At the first cross turn on the right. Continue for about Km. 4 after turn on the right following the indication 'La Toscanella" or "Comunità Adelphia - Mondo Nuovo''

---